Are You Seeking Professional Business IT Support?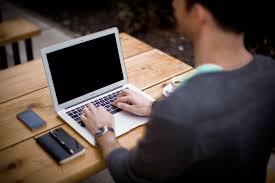 INK Networks are a satisfaction-focused, outsourced IT support team based in London, providing IT support for UK-based companies.
Solving IT objections and offering truthful IT support is just the starting point for us. We are strategists and invest ourselves into understanding your business and what is critical to its continuity. This approach is one of the many ways in which we develop the strong relationships we have with our clients.
We Think Long-term
Within IT this approach allows us to handle growth and changes in IT by finding ways in which outsourced IT support can streamline current operations and foresee future ones. We create future proof plans and assist with annual budgets. Above all, we keep our clients' interests at foremost by offering unlimited IT support services for a fixed price.
Our managed business IT support service is designed to enhance the efficiency and success of your operations and has evolved over our establishment to include:
Unlimited, fixed price IT support that allow you to plan your IT expenditure
Unlimited onsite and remote IT support

Regular service reports and account management meetings

24/7 remote monitoring and maintenance

Dedicated account manager

Permanent onsite engineers or scheduled site visits

Asset management and procurement

Templated rollouts for fast-expanding retail and service operations

Server and desktop reloads

Management of third party relationships to give clients a single point of contact for all things IT Support
Message From Our Founders
"Effective IT support is crucial to running a successful business, whether you're in a home office or directing a team of thousands. We have years of experience working with businesses and individuals to make sure their IT requirements run smoothly without a hitch. We feel that providing such a business crucial service, it requires more than a signature on a page. Developing relationships is part of our internal Law. "
For more Information on our professional business IT support services in and around London, contact INK Networks today, or visit us online to see our full range of IT support services.